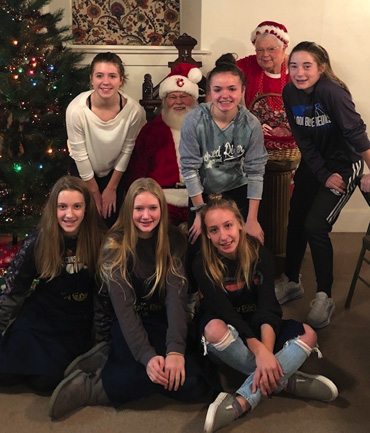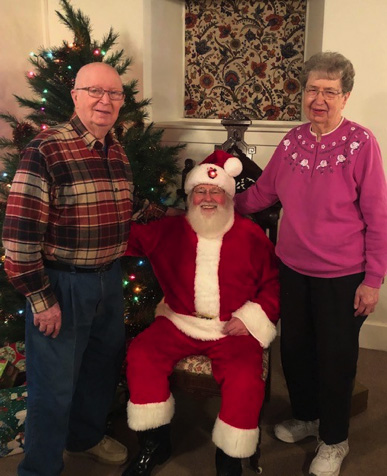 Young and older alike love to have a picture with Santa.​
Thank you to the Lodi Optimists Youth Girls Basketball Eighth Grade Girls for volunteering for a great cause.​
Breakfast with Santa was a huge success this year. Many thanks to the Masonic Temple for providing the venue and the Lodi Rotary Club for providing the volunteers and the great food. As always, we are thankful for Santa and Mrs. Claus. As in past years, the fun festivities have been on the weekend prior to Thanksgiving. Next year we plan on seeing Santa again on November 21st and 22nd, 2020. The Lodi Rotarians provide the opportunity in a festive hall for children to meet Mr. and Mrs. Santa Claus and have their picture taken with them. They also provide a delicious breakfast that includes, scrambled eggs, hash browns, pancakes, sausage, refreshments, and sweet desserts. The proceeds raised from this annual event are donated to Reach Out Lodi, our local food pantry, and to a Veterans organization.​